Here is something new from me in the pages of
Vogue Knitting's, The Ultimate Hat Book.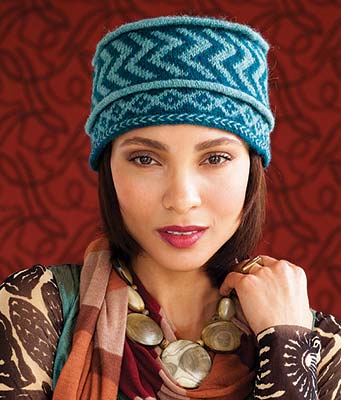 Photo Courtesy of © Sixth&Spring Books
This was a fun one to design! As you may know, I love blue, so when the little package came in the mail from Soho Publishing with 2 blues, I was delighted. I am honored to have one of my designs in this book with so many other talented people.
Coming soon...
My adventures at the Nordic Knitting Conference (long overdue!)
Author: bluegirl - Date: 11 Dec 2012 10:45 - Tags: published designs
Visits: 1123 - No Comments