I am excited to announce that I have a new design in yet another of Iris Schreier's fantastic books.
One + One: Wraps, Cowls & Capelets: 29 Projects From Just Two Skeins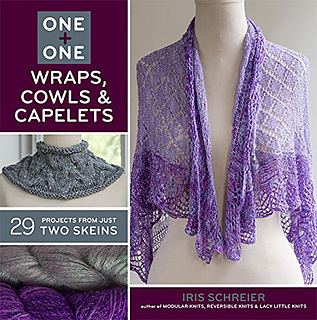 I fell in love with the double eyelet lace pattern a long time ago and thought it would be lovely in some of Art Yarn's gorgeous and decadent yarns. The cowl is reversible and joins together Beaded Ensemble and Cashmere Sock. While I was working up the pattern, I did not want the knitting to end. These yarns are truly luscious to work with and the desire to keep knitting with them is overwhelming! I also believe that if you are going to have something around your neck that it should be as soft as possible and what could be softer than cashmere and silk?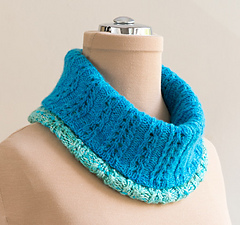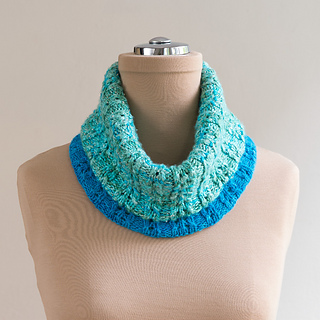 You can see all the other designs from the book on Ravelry.
If you would like to win a copy of the book, please leave a comment by 10/3/2014 3:00 pm EST. The winner will be chosen by the random number generator and will be announced the next day, so don't forget to check back!

Author: bluegirl - Date: 28 Sep 2014 21:01 - Tags: contests,published designs
Visits: 5884 - Comments: 1